ECU CONNECTOR
Device designed for automotive electronics.
This device is used to create a car installation on your table. 
Ecu Connector is an intermediate device for other tools with this device. You can connect different types of controllers: ECU, BSI, UCH, EZS, CAS, counters, key loop etc. On the other side you can connect the OBD2 tool, such as Magpro2, Avdi, Dragon, Bosch KTS, Renault Clip etc. 
After creating the appropriate connection configurations you can do:
- Key coding
- Make synchro between the Dashboard and ECU
- Faults code diagnostic, etc.
With an additional OBD2 socket you can analyze the communication CAN, K-line, etc.
Thanks this device nothing will surprise you.
Pinout is placed on the device and all wires in the bundle are described.
Connection diagrams can be found in popular programs such as AUTODATA, ESI Tronic, Hella.
The device is manufactured in our company and each is tested on a specially boiled test stand.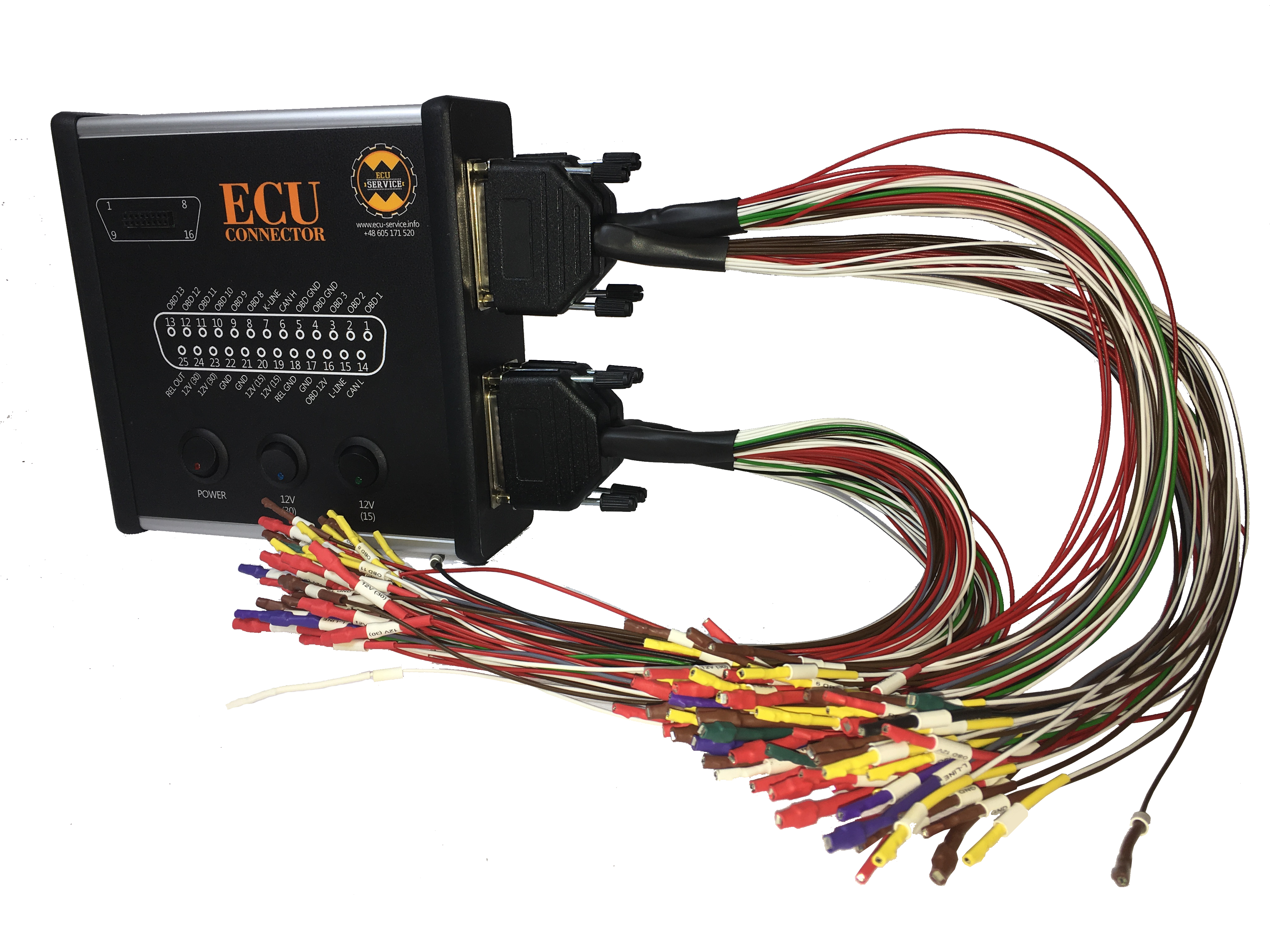 Sample connections:
Renault Clio 3 key coding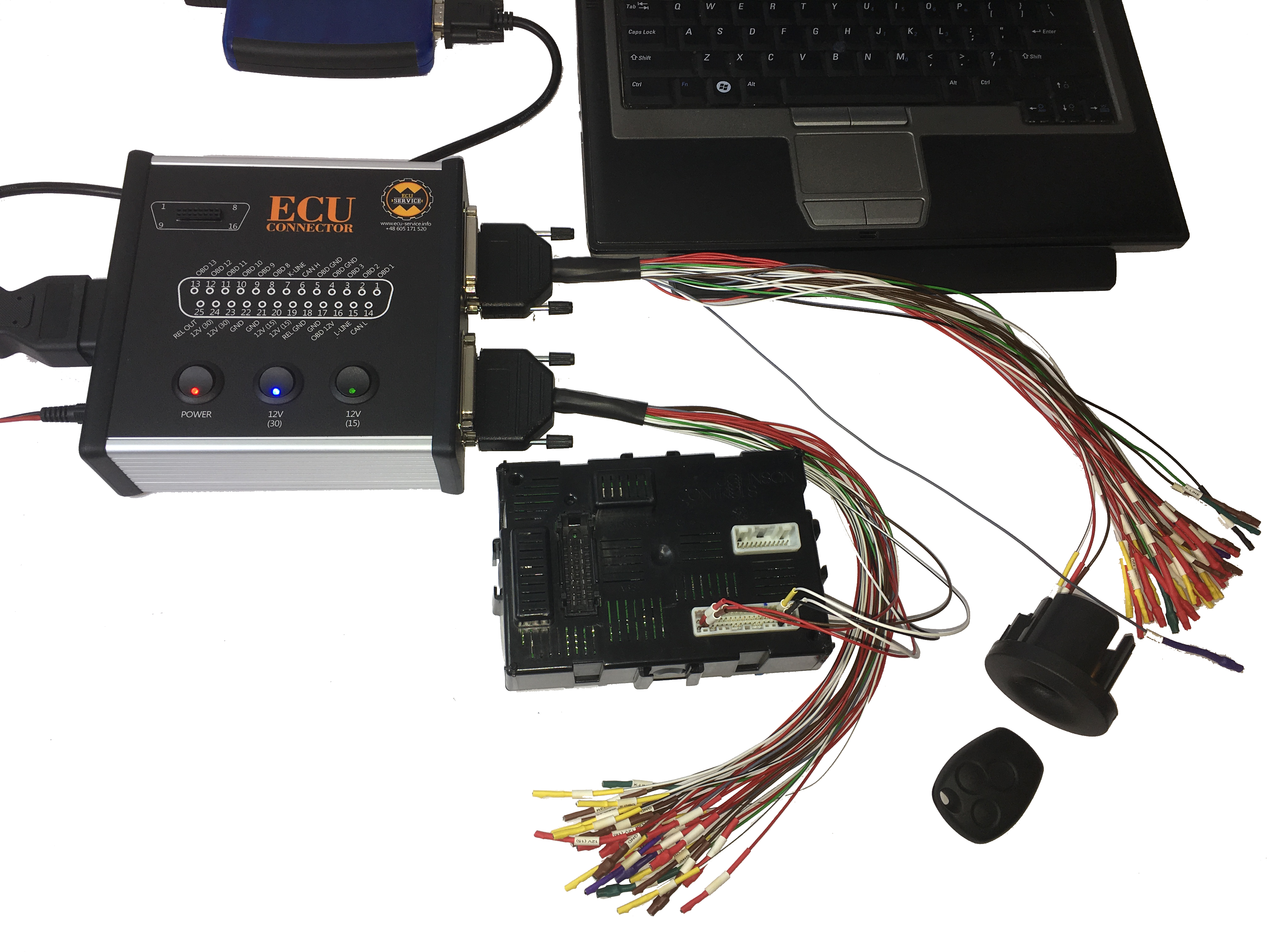 Simulation of the BMW Steering Wheel Lock
ECU diagnosis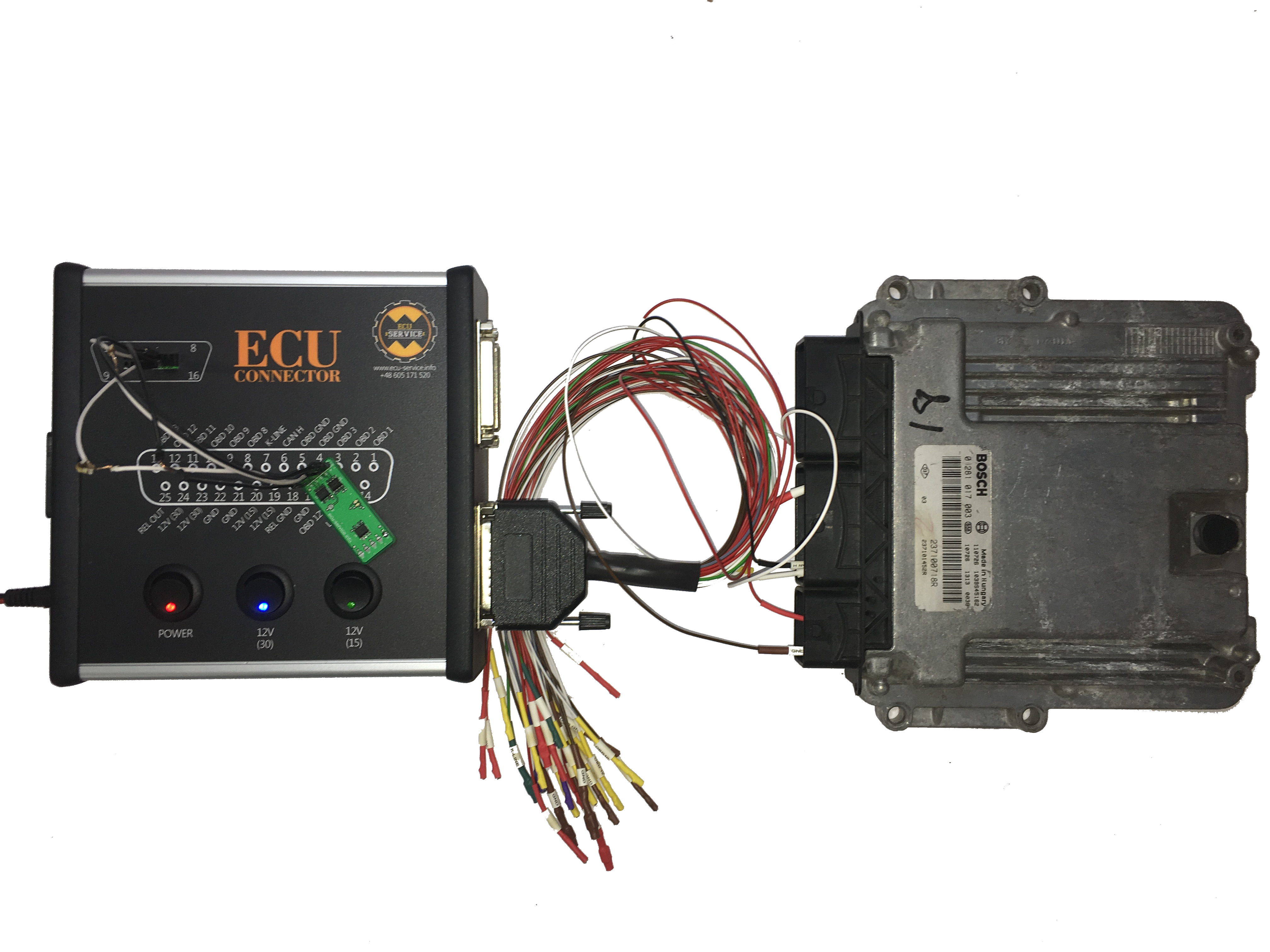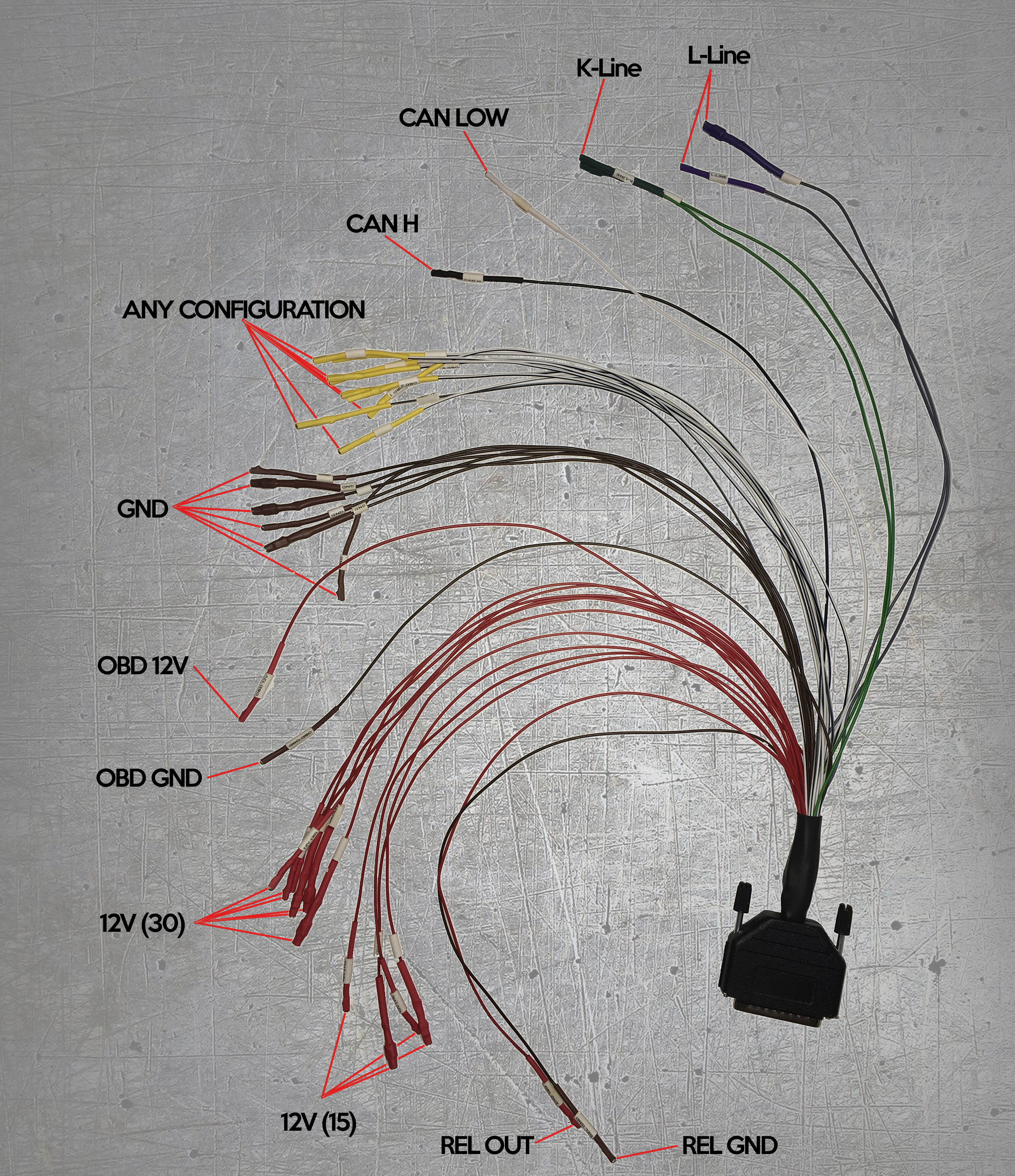 Technical data:
Power supply 12V min. 3A
Protection against reverse polarity
1x Built-in relay
OBD2 socket for scan tool, etc.
OBD2 socket to connect the analyzer
4x DB25 connector
The product made and developed by ECU SERVICE.